Everything
is tailored to you.
Corrugated stainless steel water tanks and pools made to measure by Designer tanks. Discover the best and most sustainable steel water tanks and pools on the market. Our products are precision manufactured in house from Corrugated stainless steel and crafted to the size you require.
With Round and slimline water tank styles available, in a wide range of sizes to suit your space, Designer Tanks is your ideal choice to meet your water storage needs. Elegant and stylish in classy stainless steel, or in any Colourbond range of colours,your water storage will also look great.
From small residential water tanks to larger farm or commercial water tanks including Fire fighting, we have it covered. In fact you can use our unique size-a-tank feature to design your own tank to perfectly suit your needs
We have chosen stainless steel for maximum longevity, highest overall sustainability and water quality.
The team at Designer tanks have years of experience in the of rainwater harvesting and water storage field and owners David Mortimer and Will Radley have been in the industry for over twenty years, manufacturing quality steel water tanks.
Going beyond the tank, we have complete solutions including Plunge pools water pumps, filters, Basix Systems, Detention solutions and most of all, honest advice.
Also please take the time to check out our other products such as Wood hutches, fire pits , Sheds and water troughs.
David & Will and the team at designer tanks look forward to working with you soon.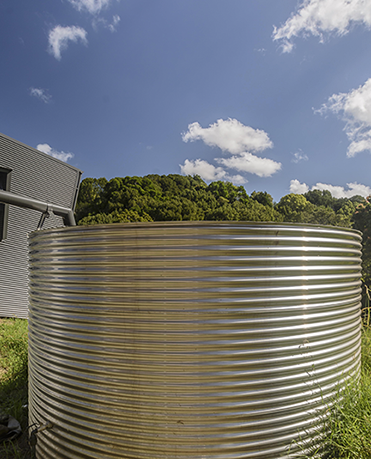 Round Rain Water Tanks
You cannot go past the classic Australian look of a corrugated round water tank, however unlike tanks of the past which had a limited lifetime, our 304 stainless steel water tanks are designed to last a lifetime and stay looking great.
More Info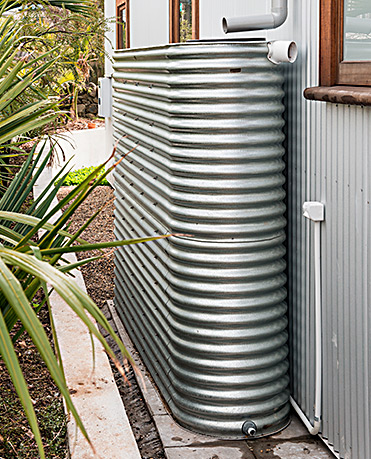 Slimline Rain Water Tanks
Slimline tanks are a great alternative when you have space constraints or want to hide the tanks away. Typically used for residential applications, they are can be an ideal way to utilise a wasted space to store valuable water coming free from your roof.
More Info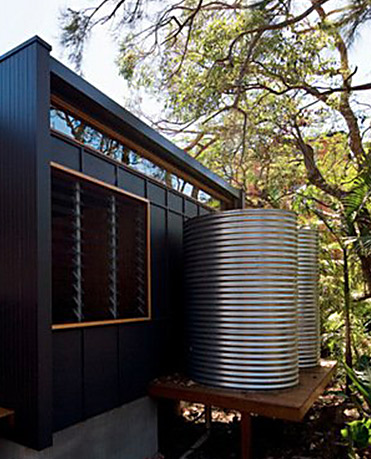 Full Range of Products
Going beyond just the tank, we have complete solutions including water pumps, filters and most of all great honest advice. Also take the time to check out our other products such as corrugated steel garden beds, wood hutches, fire pits and horse troughs.
More Info