Bath tubs
Kick back and relax and look at the stars in one or our stylish and elegant stainless steel plunge baths.
All baths are built tough with 304 stainless steel and come with a curved and welded top ring for strength and durability.
Plumb them in permanently or they are light and easy to move if required.
Three standard models are available per below. Price includes GST but no delivery.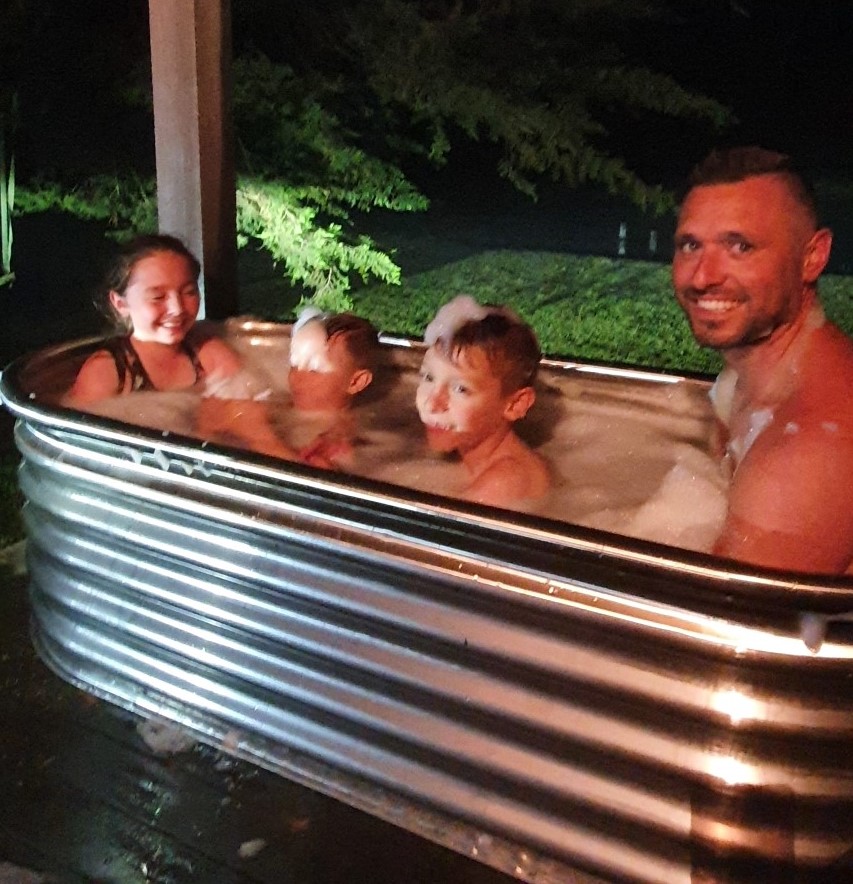 Small 1600 long x 750 wide x 480 tall = $1100
Medium 1800 long x 750 x 480 tall = $1300
Large 2200 long x 750 wide x 480 tall = $1600
We can also make to measure to fit your spot just right. Please email us your requirements.
To order please Email sales@designertanks.com.au with your desired size and your delivery location and we will send you a quote !
Outlet options are either a normal bathtub plug in the bottom (you would have to cut a hole in your deck for this) or a side outlet. We will ask you to specify when ordering.