Pumps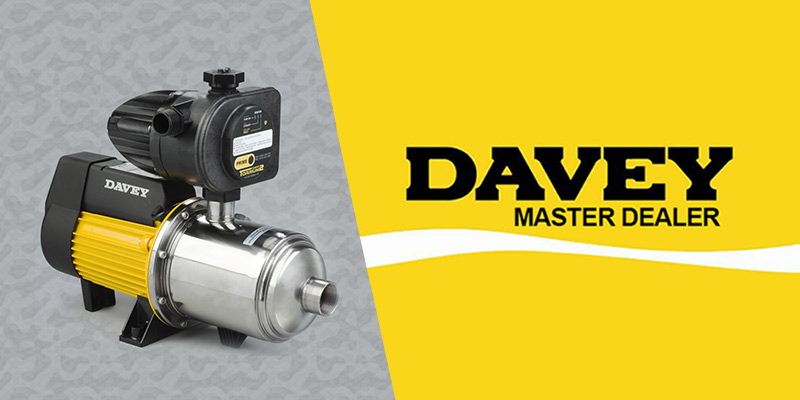 We are proud to carry the industry leading Davey Australian assembled pump range.
Davey pumps have strong warranties and spares available, along with good local product support. In recent years with water restrictions and the requirement to put tanks on new homes, there has been an influx of imported cheaper pumps hitting the market which don't meet our requirements for sustainability or performance.
A poorly engineered pump may look just the same, but will contain inferior components (bearings, shafts, seals) and use more electricity to run with less efficient motors and poor stop start control. In addition, these cheaper pumps are normally throw away items that cannot be serviced and find their way into land fill.
When ordering your tank, we can advise you on the most suitable pump for your application and when ordered with your tank we offer great pricing.
Our range of pumps include


Pressure pumps
Automatic pressure activated pumps. When you turn the tap on, they detect a drop-in pressure and turn on automatically. Great for gardening or whole of house applications. Starting from $300

Mains water backed up BASIX systems – EVO2
Developed in conjunction with Davey this is the ultimate system for the residential new home to meet BASIX requirements. The pump is internal to the tank with a control head on top of the tank containing the electrical control and filters. When the tank is empty the unit automatically switches back to mains water. See our BASIX solutions for more information on complete packages.

Firefighting
Petrol driven firefighting pumps with quality Honda motors. You don't want to use an unreliable or unknown pump in this circumstance. It has to perform just when you need it, start consistently and pump water at a high rate. We can add Storz fittings to your tank for a quick connection to your pump and also quick connect by the rural fire service if required
For more information on our pumps you can go direct to the Davey website https://davey.com.au/products.htm