NSW BASIX Packages
Complete well engineered packages are available to solve your NSW BASIX building requirements. These packages are made from quality products and not only comply to all council requirements but will outlast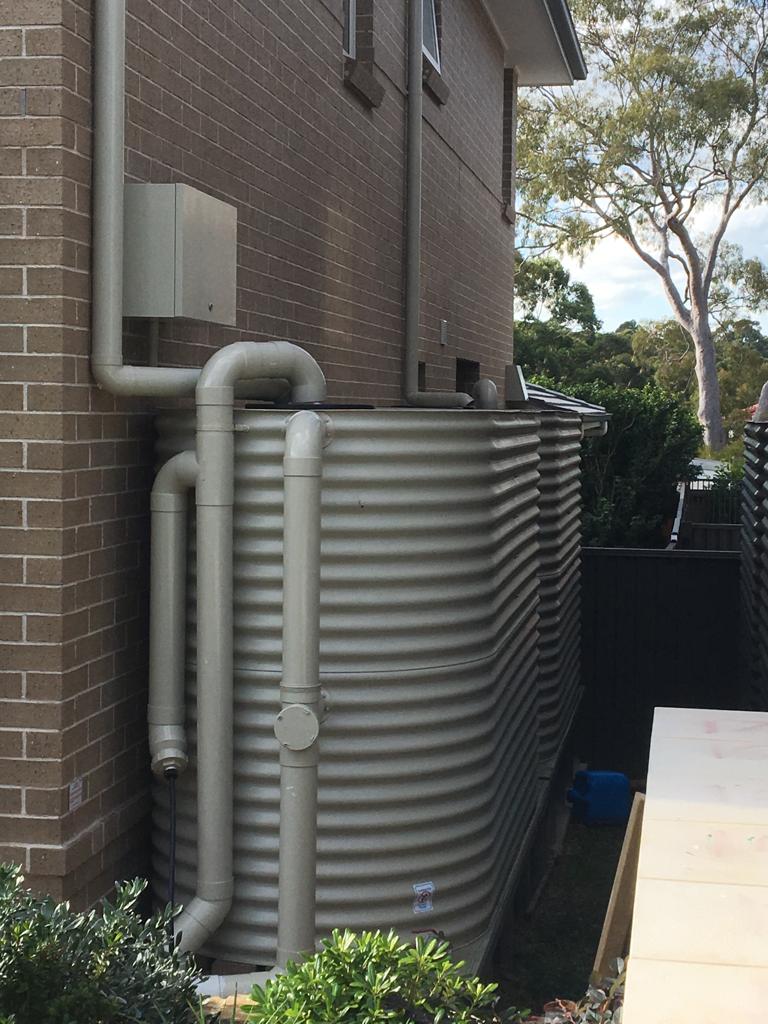 many inferior solutions on the market.
Whilst the implementation of water tanks on new builds has yielded great water savings a recent study by the CSIRO found that there where several homes built in last 10 where the system is not working especially the pump using the tank water before changing to mains.
The industry has seen significant growth and with it came many new products onto the market and in some cases this resulted in poorly engineered systems that passed the building sign off process but where not up to industry standards for performance or longevity.
You can rest assured Designer Tanks BASIX packages are tried and tested and will last the distance with minimum three years warranty on pump and control system along with standard in built filtration. Filtration is necessary to help protect the valves and internal components of you appliances such as the washing machine and toilets.
Insist your builder uses a Designer Tanks BASIX package for peace of mind and years of efficient water capture and reuse on your new home.
Designer tanks BASIX packages include.
Water tank to suit your new home, made to in your available space using our Size-a-tank system
Colour coding to ANY Colourbond colour standard
Davey rain bank system either built into the tank as the EVO 2 or an external system with a pump cover. Note the EVO system is the best solution and comes pre-fitted to the tank
Delivery to site and placement on your slab
Optional detention combination system (See detention tank solutions)
Install of system when site setup to standard layout.