Slimline Tanks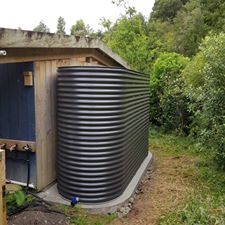 Slimline tanks are a great alternative when you have space constraints or want to hide the tanks away. Typically used for residential applications, they can be ideal to utilise a wasted space to store valuable water coming free off your roof.
Many builders also use these tanks to meet the NSW BASIX requirements where the water is fed to the washing machine and toilets. See our BASIX packages for more info.
You can select your slimline tank measurements using our Size-a-tank feature to get just the right fit.
Slimline tanks range from 800 litres up to 10,000 Litres and range in price from $800 up to $4600. More expensive than the equivalent round tank of same capacity, but a good solution if nothing else fits.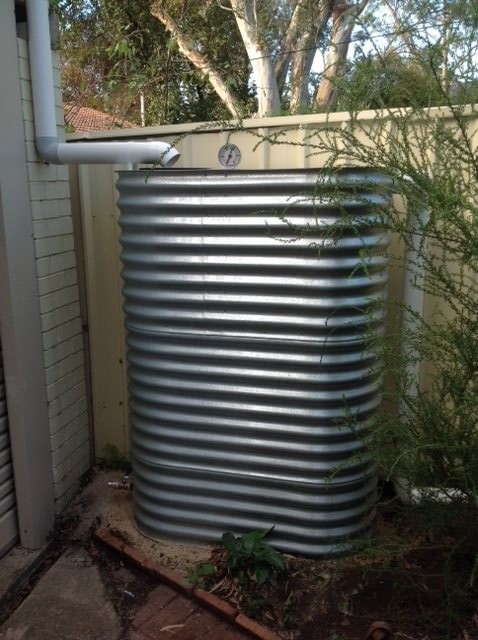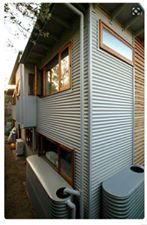 Our slimline tanks are available in elegant stainless steel look or we can colour coat to any colourbond colour.
Standard inclusions are as follows
Light and vermin guard fitted to the inlet of your tank. This is fixed into the lid of your tank to stop light which promotes algae growth and stop any vermin entering the tanks
Hi flow leaf strainer which sits in the light guard and can be easily lifted out for cleaning
Outlet 25mm (female) stainless outlet
100mm PVC overflow.
Stainless steel internal bracing
Additional upgrades
Add as many outlets to your tank as required 25mm or 50mm
Add additional inlet strainers and overflow
Upgrade from 304 stainless (standard) to 316 stainless. Price on application, however it normally averages around 30% more.