Plunge pools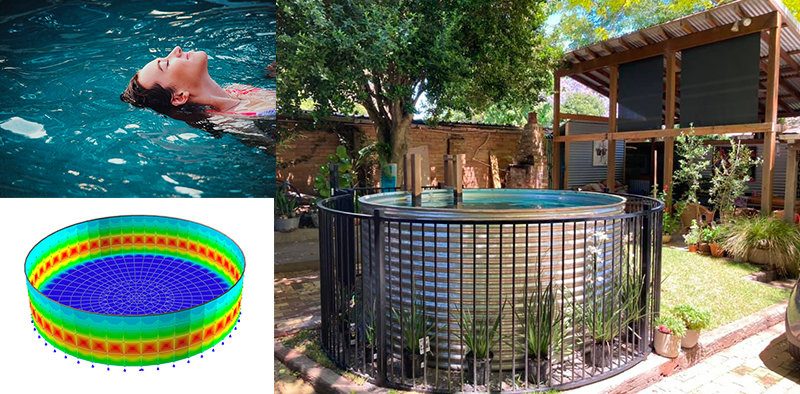 Our patented round plunge pools manufactured from High grade 304 stainless steel make a simple and Elegant addition to your back yard.
They are delivered fully assembled and sealed ready to use....simply add water ! Our delivery team will carry them into position and place on your prepared base.
Being manufactured from corrugated stainless they are durable and do not require a plastic liner which can be prone to damage as per typical above ground pools.
Plunge pools are made to your order and size requirements and you can chose from a range of diameters (1400mm to 3500mm) and heights (400mm upto 1560mm)
All our plunge pools have been fully engineered and are much more than a tank without a lid. Additional welds and support rings are required to handle the dynamic loads imposed.
Once filled they water is a inviting blue/green colour reflecting off the stainless.
The pools are designed for above ground applications only and are ideally suited for building a timber deck around for access and presentation
Our Quality Waterco pump pack can be added to any pool and includes
Super stream pool pump.
Crystal clear cartridge filter.
Inline table low dose chlorinator
Pole/brush and vacuum head.
Vacuum take of point
Safety chart
Start up chemicals
Note: Compliance to the Pool Fencing code is required and is upon the owner to make his/her own investigations in this regard.
Note: Our pools are covered with Patent 2020102714.