Narara ECO village
This is an exciting and unique village, focused on maximising sustainability located on the central coast of NSW. The owner, after significant research decided the most sustainable choice of material for her drinking water tank was Stainless Steel. As well as being a great material to hold her drinking water we could also make to measure using our Size-a-Tank tool to get just the right fit under the garage slab.
This house is till under and has been setup to utilise all of the water from the roof and hard surfaces, with a combination of our tank for drinking water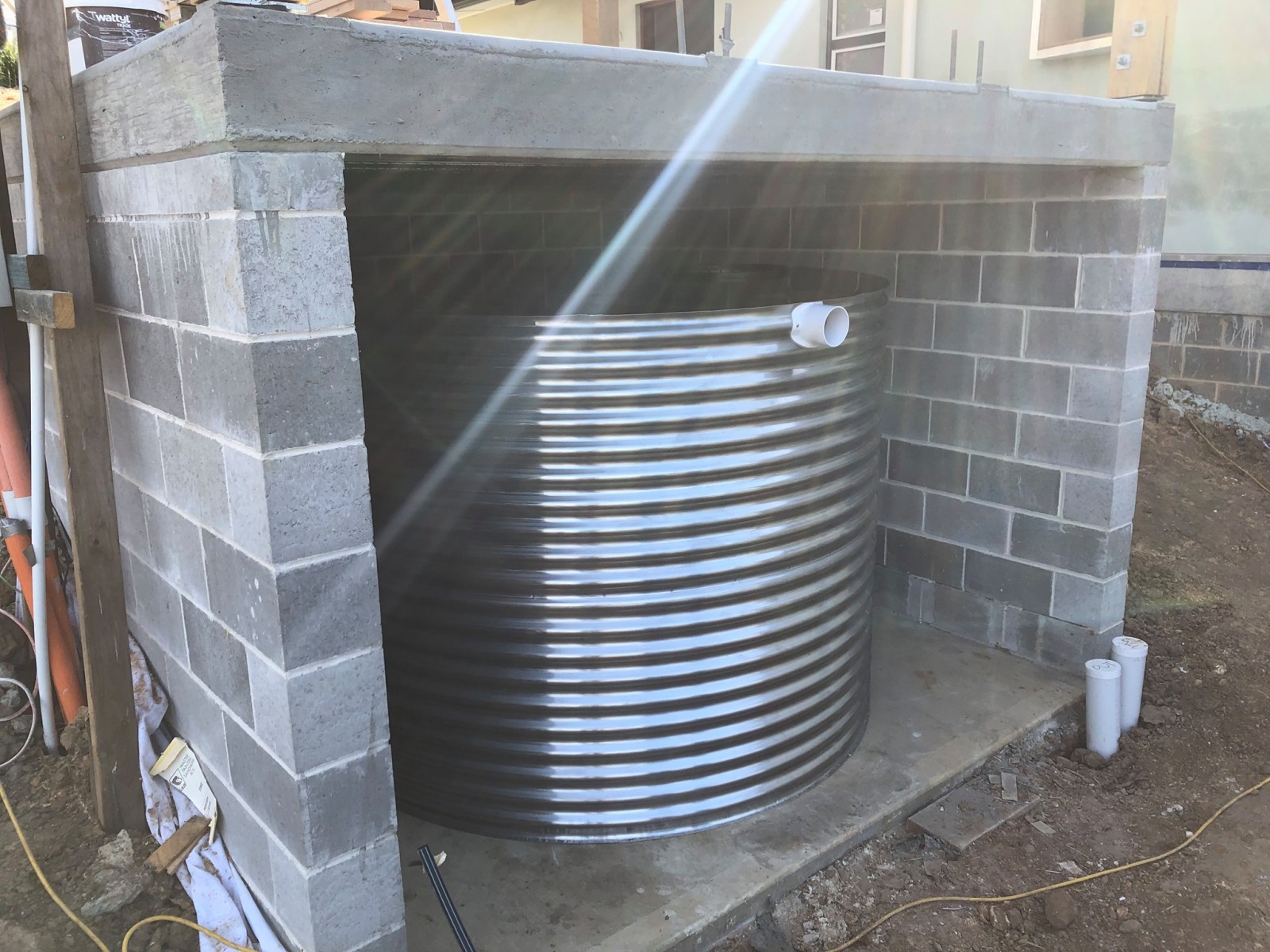 and concrete garden bed combination tanks for ground water. A good example of using the free resource from your roof, but this village is also near a creek, so it stops the flooding of the creek during big down pours from the run off of all the new hard surfaces.
For more information on this development click here https://nararaecovillage.com/
Back to Articles