Fire Fighting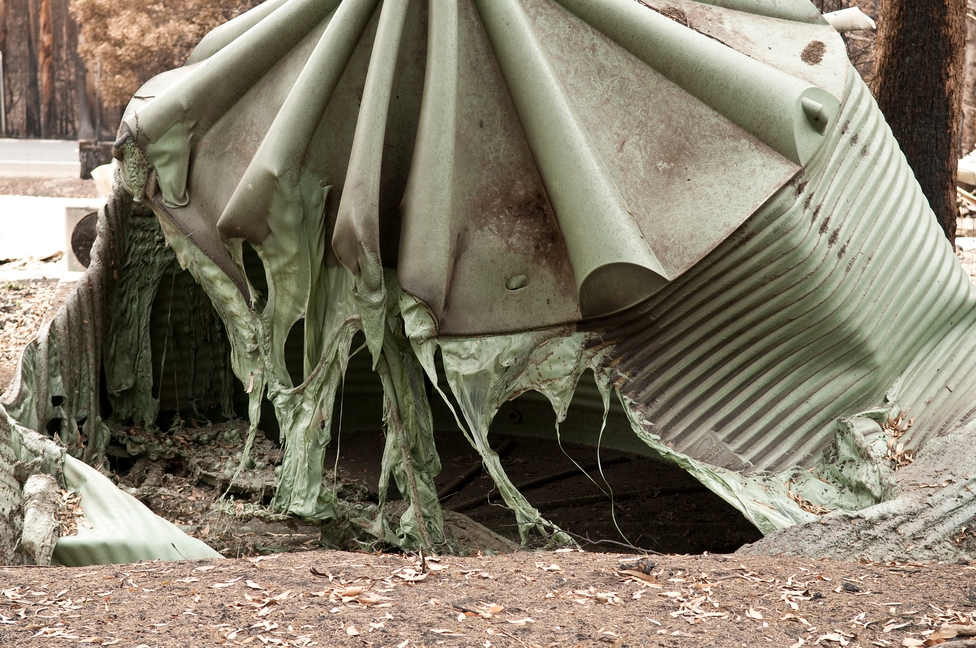 Whether you choose to hold water for fire safety or are required by council to keep a static water storage for you home in case of fire, a steel tank is the way to go and especially a stainless steel tank.
Our tanks won't burn or split when things get hot and you are relying on your water. Polyethelene tank will melt and in fact catch fire (see picture). Many councils only allow steel tanks for fire fighting purposes and whilst traditional corrugated steel Colourbond (Aquaplate) tanks seem suitable anything above 65 degrees in temperature will cause the plastic lining on the inside to delaminate destroying the tank.
Our stainless steel tanks are just all steel without this lining.
We have complete packages to help you prepare for your bush fire plan. Our starter kits include
Stainless steel 10 000kl water tank. (2400mm dia x 2370 mm tall)
65 mm Storz fitting on the water tank for quick connection
Davey quality firefighting pump 5155H with genuine Honda motor
Fire hose kit with 30mm firefighting hose and nozzle and 6 meter connection hose with storz coupling to allow fast connection to your tank.
From our start kit you can upgrade tank size using our Size-a-tank feature, fire pump type and longer hoses as required. We can help you build a fire fighting system that best suits your application.
Other options include a combination water tank. For example, you could have a 20000 litre tank and locate your house or garden feed tap half way up so you can use the top 10000 Litres around your home the bottom 10000 litres will always be reserved for your emergency firefighting application.
For more information on steel tanks for fire fighting see CRC report here
For more detailed information on Davey fire pumps see https://davey.com.au/products/fire-pumps-engine-driven-self-priming-pumps/firefighter-fire-pump-petrol.html